Preventing and Countering Terrorism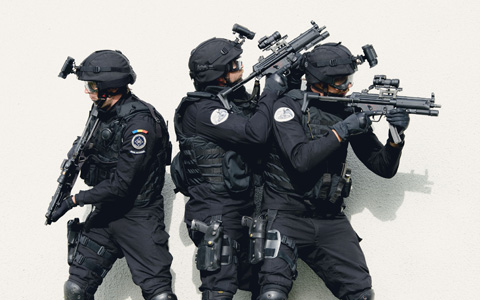 The Romanian Intelligence Service is the lead national authority for preventing and countering terrorism. It is a comprehensive responsibility, requiring joint measures and actions: intelligence gathering, multi-source analysis, monitoring, counterterrorist intervention, cooperation with public institutions and authorities which are part of the National System for Preventing and Countering Terrorism (SNPCT), and with international partners.
Our mission is to protect Romania against terrorist threats. Our objective is to identify and eliminate vulnerabilities and risk factors, to thwart the plans and intentions of terrorist entities and, last but not least, to prevent the import of terrorist issues from conflict zones. In order to fulfil this mission, three separate departments make a joint effort:
The intelligence collection department ensures continuous monitoring and analysis of terrorist risks and the global evolution of the terrorist phenomenon, both at national and international level.
The Counter-Terrorism Brigade, with missions such as:
anti-terrorism intervention (prevention), through specific diplomatic security measures for the facilities within the SRI's responsibility, flight security for aircraft operators registered in Romania, security controls on all 16 civil aviation airports around the country and pyrotechnical interventions for the facilities falling within its permanent or temporary responsibility;

counter-terrorism intervention (combat), through tactical and/or pyrotechnical measures at national level.
The Anti-Terrorist Operational Coordination Centre (CCOA) is the interface between SRI and the national institutions and authorities within SNPCT. In case of a terrorist crisis, the Centre ensures logistical and operational functioning of the National Anti-terrorist Action Centre (CNAA), a structure which is to be activated ad-hoc in order to solve the crisis situation.