Press Releases on Romanian Intelligence Service 2016 Activity Review Meeting
29 March 2017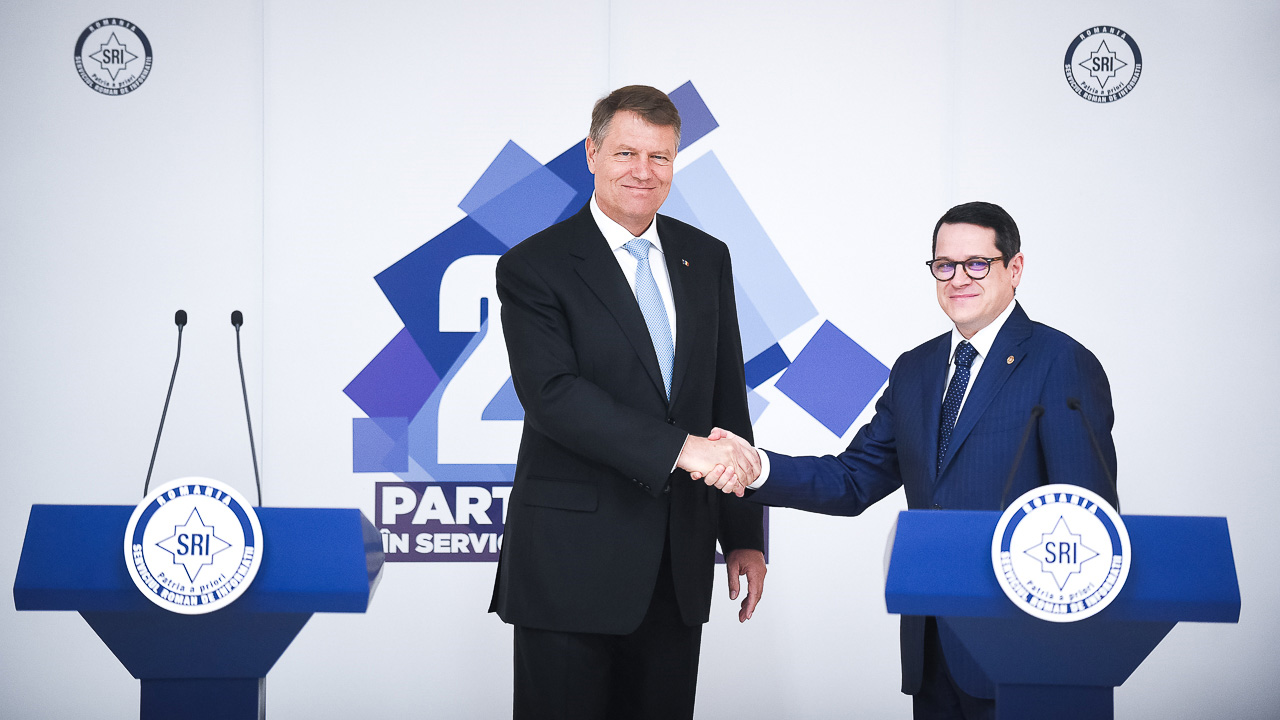 On Wednesday, March 29, 2017, the Romanian Intelligence Service marked its 27th anniversary.
The event was attended by the management of the Service, President of Romania, Mr. Klaus Iohannis, Presidential Adviser on National Security, General Ion Oprisor, Chairman of the Joint Standing Committee of the Chamber of Deputies and the Senate for Parliamentary Oversight over the Activity of the Romanian Intelligence Service, Senator Adrian Tutuianu, and other members of the committee.
Following are the press statements by the Romanian President, Mr. Klaus Iohannis, and SRI Director, Mr. Eduard Hellvig.
Press Statement by the President of Romania, Mr. Klaus Iohannis